this summer is a long time to rest,
sometimes boring,staying home,
watching tele with the violence news.
hoping anything 'll get better for my town.
this is runway review of
LOUIS VUITTON
SS2010RTW
this season is about Japanese by way of early Galliano,
though it was hard to find a definitive label for the sporty,
couture-ish, military, metallic, glittery layering going on.
What was the look? Another calculated mix-up
Jacobs later summarized as being "about travelers-
the movement that came after punk.
Then we were thinking about hiking, trekking,
and then denim and parkas-city utilitarianism."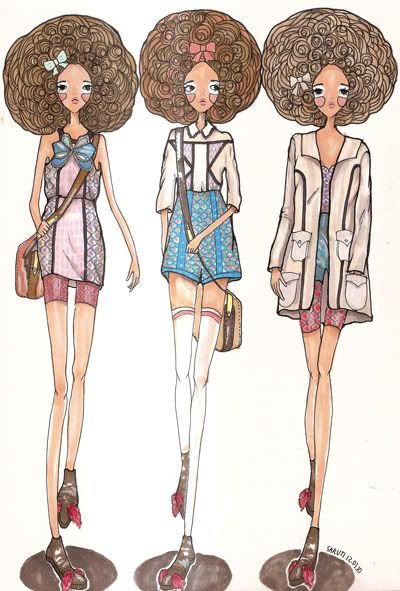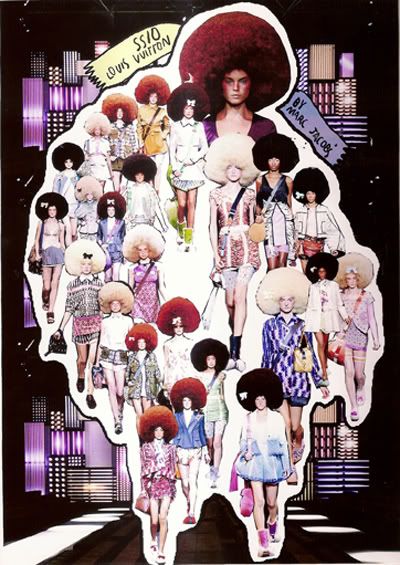 technique-fashion figure drawing,digital collage